About GA House
GA House is the result of two hard-working brothers – Nizar & Mehbs Omar – who teamed up to start a company from scratch & pursue their passion in real estate. They put some savings together as "seed money", and took a leap, transitioning from their careers in finance and pharmacology to start purchasing their first houses.
Twenty years later, the family-run business is a well-ordered house-flipping machine, processing and rehabbing houses throughout Georgia with our own dedicated construction crew and warehouse. Quality of work and customer service is our standard. We pride ourselves on kindness and integrity, always looking out for others' interests as well as our own.
With that ethos, we ensure the best cash offers we can, sometimes just breaking even on deals to do so. We also ensure the highest quality work, producing miraculous renovations to fit the cutting edge of market trends. Our lookout is not just the people we buy houses from, but the crews revitalizing the houses and their lucky buyers!
Come by and visit us anytime at our Norcross office and warehouse or check out our current properties here.
We're a small, family-run company
with a track record for success.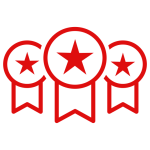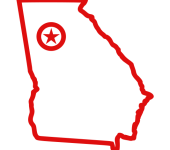 470+
cities we serve across the state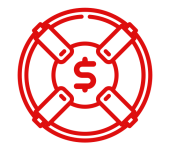 3,039+
houses purchased by GA House
30+
houses restored per month
Our Team
Nizar Omar
Chairman & CFO
Originally from Kenya, Nizar moved to Georgia to complete his MBA then turned his attention to his passion for real estate. 20 years later, he's built a well-oiled house restoration machine that supports dozens of families.
Mehbs Omar
President & CEO
Neither Kenya nor a Pharmacology degree could contain Mehbs' zeal for real estate & management. After teaming up with his brother over 20 years ago, he's become an integral part of the flix & flip engine.
Julia Son
HR Director
Julia can comp a house in Georgia faster than you can look it up online all while managing our network of contractors and agents. She's been a pillar of the company for over 15 years.
David Manchame
Director Field Operations
David wears many hats, but chief among them is ensuring the constant flow of newly acquired houses get the most phenomenal makeover of their existence!
Tabish Chaudhary
Finance Director
With Tabish managing company finances, budget development, and the myriad transactions of day to day operations, he knows best what amazing deals we offer.
Ryan O'Meallie
Marketing & Acquisitions
If you have not talked to Ryan, you have not bee in touch with GA House! He is behind the scenes of all the outreach and marketing.
Bilawal Babar
Valuation Analyst
Years of field experience groomed Bilalwal into the finest auditor and evaluator a company could want. He knows our work inside and out.
Timothy Mitchell
Acquisitions Manager
20 years in the game here in GA, Tim is a go-getter with a smile. He knows Georgia up and down and the go-to guy for any cash deal in town.
Andrea Reyes
Administrative Assistant
The office simply doesn't function without Andrea at the helm. She manages more tasks than be listed, all while seeking her real estate license.
Irving Ortiz
Inventory Specialist
Single-handedly manages a plethora of supply chain demands, ensuring our construction crew has all they need to keep things moving.
Marco Lopez
Field Supervisor
Overseeing the North & West quadrants of the State keeps Marco on the go week after week making sure deadlines are met and quality is assured.
Luis Lopez
Field Manager
The whole South of Georgia, from Macon to the Florida line gets regular visits from Luis as he guarantees the GA House style and standards are met.
Lorenzo Cordoba
Field Manager
Eastern Georgia knows Lorenzo almost as well as he knows it! He services field operations for houses we buy from Augusta to Savannah.
Our Quality Home Restorations
How do we handle the challenges of restoring homes in need of big repairs? We staff dedicated construction teams to do incredible work on the homes we renovate. They are skilled in areas such as:
Landscape upgrades & beautification
Stunning Kitchen remodels
New Flooring, Decks & Porches
Saves you time
When time is limited, using an agent (the traditional process) is often not an option because of the time it requires. We developed something unique for those under pressure- a simple yet fast way to sell a house, with zero commission. We want to provide a way for those who don't have the time to repair/renovate their home and work with multiple other parties to still sell their home for a fair price.
We've got the resources to renovate
Many homeowners may feel as they are in a bind: the renovations and repairs required to put their house on the market would cost too much, but selling their house as-is seems impossible. We serve as a solution to those in this situation. Having been in the real estate business for over 20 years, our team has developed the know-how and acquired the resources to renovate even the most disastrous-looking homes. Because we've been doing this for years, we have the ability to repair homes thoroughly and often make them much nicer than one would normally expect.
We love giving back to our community
We are a family business, and family is of utmost value to us. Georgia and its people have given us a beautiful home, and we want to contribute to our community as well. We've designed our business plan to benefit multiple parties. For the seller, we will buy your property in a quick and efficient manner. On the flip side, we'll renovate it and make it suitable for another family looking for a home. We conduct our business under a strong moral compass and want to make sure that everyone involved leaves satisfied.